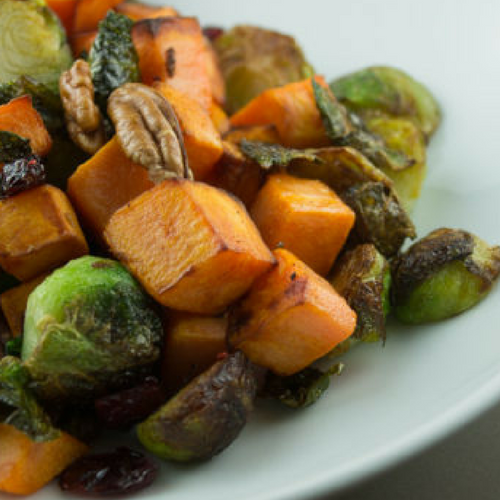 Roasted Fall Vegetables
Ingredients
1 pound Brussels sprouts halved
2 cups Butternut squash cubed
1/4 cup olive oil
2 teaspoons Thyme
1/2 cup toasted pecans
1/2 cup Dried cranberries
Sea salt and fresh ground pepper to taste
Instructions
Preheat oven to 400 degrees F.
Toss the vegetables with the oil and thyme and lay on a baking sheet.
Roast for 40-50 minutes, until caramelized and tender.
When done, toss with the pecans and cranberries before serving.