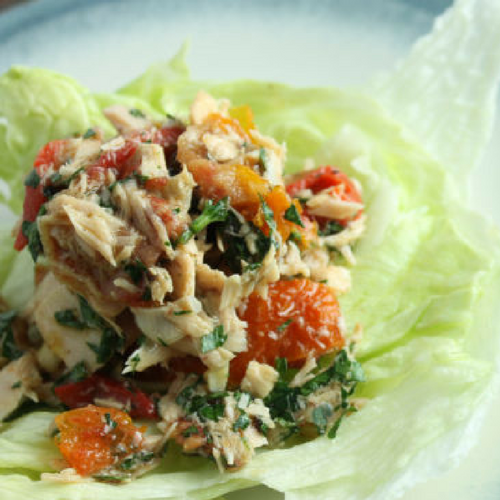 Roasted Fall Vegetable Turkey Salad
1 cup cubed sweet potatoes
1 cup cubed butternut squash
1 pint Cherry tomatoes
1/4 cup fresh cranberries
1/4 cup olive oil divided
1 tablespoon Apple cider vinegar
1 tablespoon Maple syrup
1/4 cup fresh chopped parsley
1 teaspoon fresh chopped sage
3 cups cooked turkey breast finely chopped or shredded
Sea salt and fresh ground pepper to taste
Instructions
Preheat oven to 400 degrees F.
Toss the sweet potatoes, squash, tomatoes, and cranberries in 2 tablespoons olive oil. Lay on a baking sheet and roast until tender and caramelized, about 30-40 minutes. Remove from oven and allow to cool.
Whisk the remaining oil with the vinegar, maple syrup, parsley, and sage in a large bowl. Add the turkey and the cooled vegetables. Toss well and season with salt and pepper before serving.