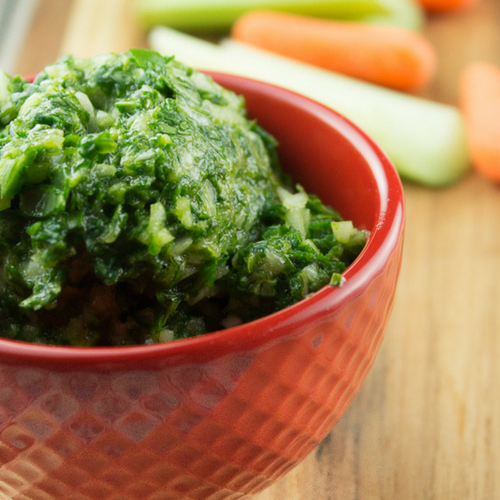 Paleo Spinach, Kale, and Artichoke Dip
1 bunch Kale (stems removed)
1 bunch Spinach (tough stems removed)
2 cloves Garlic
1 cup Artichoke hearts (drained)
2 tbsp Olive oil
2 tbsp Olive oil-based mayonnaise
1 Lime (juiced)
Sea salt an fresh ground pepper (to taste)
Instructions
Put the kale and spinach in a food processor and pulse until rough chopped. Add the garlic and artichoke hearts, and pulse once or twice.
Add the oil, mayo, and lemon juice and pulse until just combined. Season with salt and pepper to taste and serve.