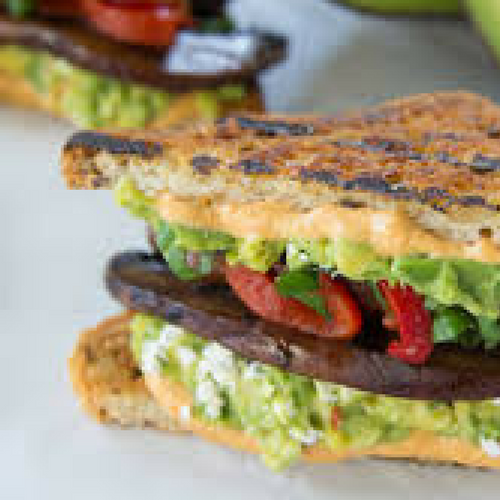 Open Faced Portobello Sandwich
2 tbsp olive oil
2 cups Baby spinach
2 Portobello mushrooms (cleaned)
1 Avocado (pitted and sliced)
1 Lemon (juiced)
Sea salt and fresh ground pepper (to taste)
Instructions
Preheat broiler to high heat. Brush the mushrooms with the olive oil and season with salt and pepper. Lay on a baking sheet and broil for 4 to 5 minutes, until lightly browned. Remove from oven and let cool slightly.
Top each mushroom half with spinach, and avocado. Drizzle with the lemon juice before serving.