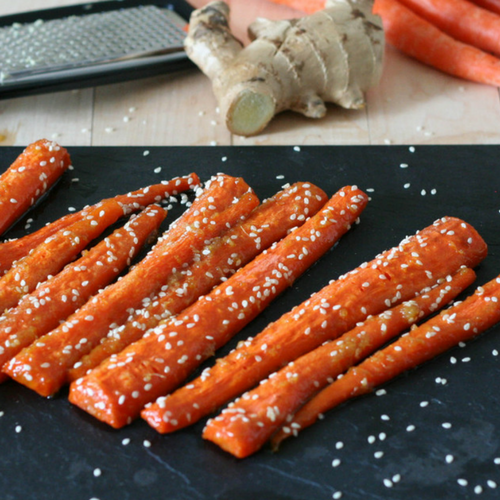 Honey Ginger Carrots
1 lb Carrots
1/4 cup olive oil
1/4 cup Honey
3 tbsp Coconut aminos
1/4 tsp Sea salt
1 inch fresh ginger (grated)
1 tbsp Sesame seeds
Instructions
Preheat oven to 400 degrees F.
Peel the carrots and cut them in half lengthwise. Place them in the bottom of a baking dish and set aside.
In a small bowl, whisk together the olive oil, honey, coconut aminos, sea salt and fresh ginger. Pour the mixture over the carrots, covering evenly.
Bake in the oven for 30-40 minutes, or until the carrots are tender.
Remove from the oven, sprinkle with sesame seeds and serve.