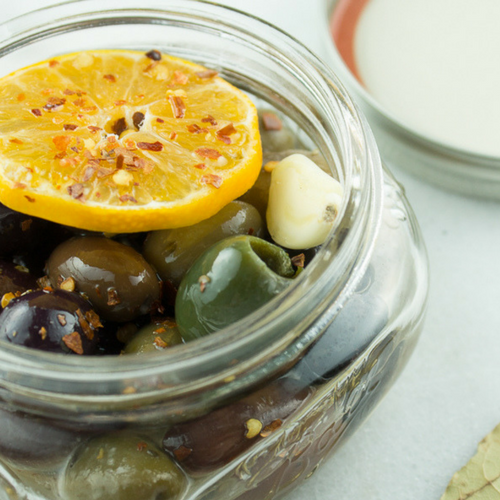 Holiday Marinated Olives
2 cups Mixed olives
2 cups Olive oil
1/2 tsp Red pepper flakes (crushed)
1 Orange (sliced)
1 Bay leaf
1 Garlic clove (smashed)
Instructions
Put all of the ingredients in a medium saucepan. Heat to medium low heat and simmer for 10 minutes. Turn off heat and cover.
Let olives marinate for 45 minutes to an hour. Allow to cool. Store in the refrigerator until ready to use; serve at room temperature.